Industrial Sewing & Vinyl Welding
Does your business digitally print banners, billboards or textiles? Marson Industries Australia has a wide range of industrial machinery to sew, weld, eyelet and keder your materials – At A Very Competitive Price!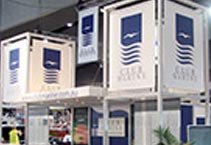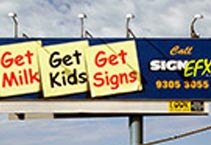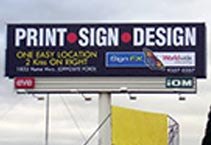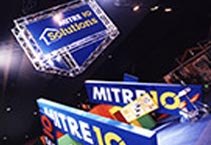 Industrial Sewing: Single and Twin Needle machines to suit a wide range of Banner Vinyl, Mesh and Textiles
Vinyl Welding: Hot Air, Hot Wedge & High Frequency Welding for Banner Vinyl & Mesh
We are able to offer the following finishing methods of fabrication:
Keder Edging – For Aluminium Track
Rope Edging – For Aluminium Track
Eyelets – Brass & Stainless Steel
Pockets – Any Size
Sleeves – Any Size
Velcro/Hook & Loop Fastening Tape
Hemming- Single/Twin Stitching or Heat Welded Hems
Webbing Edge – Seat Belt Webbing or Welded Truck Webbing
Blank PVC Vinyl Banners
Pre-Made Banners suitable for Self Adhesive Stickers, Screen-Printing or Hand-Painting. Made with your option of Keder edges, Ropes & Eyelets, Velcro, Pockets and Sleeves.
Types of Fabric
We offer many different types of Pre-Made banners and billboards, Such as the following:
Medium Weight – A cost effective and reliable 520gsm PVC in 21 colours. It suits a huge range of applications and environments.
Heavy Duty Rip-Stop 680gsm – Used for external banners and billboards that are subject to high wind loads or areas that require a rip resistant fabric. It also has an acrylic gloss lacquer finish to repel dirt.
Fluorescent Super-sign 600gsm – Used for banners of all sizes. It is bright and a real eye catcher.
Block out /opaque white – Excellent opacity for double sided banners. It has a smooth surface on both sides of the fabric.
Ferrari PVC – Is a high international grade vinyl material " It is 590gsm and is available in a huge range of colours.
Banner Breeze Mesh – Available in white it can be used in high wind locations so that the air flows through the open weave of the fabric, it is also used in cricket site screen applications.
How to Hang Your Banner
We have solutions for hanging and installing your banners. The easiest way to figure out what would suit your banner is to contact us, or read the below information to see which option would suit your banner best.
Ropes & Eyelets – Is a suitable way to hang your banner if you can tie the ropes to something. This is also a great option because you can choose how many eyelets you would like and can always take the banner up and down and move it to different locations.
Velcro – Allows you to hang a banner on a wall or post. Hook Velcro is sewn to the back of the banner and then all you have to do is position the adhesive loop Velcro on which surface you like, then attach the Velcro together. This is a great option as you can take the banner down as much as you want.
Pockets and Sleeves – Are sewn or welded on either top and bottom or left and right sides of the banner so it can be hung from 2 poles or banner stand.
Keder/Rope Edge – Is sewn or welded to the edges of the banner to create easy installation and removal of billboard style banners. This means the banner can easily slide in and out of aluminium rope track, also known as Caravan track or Sail track