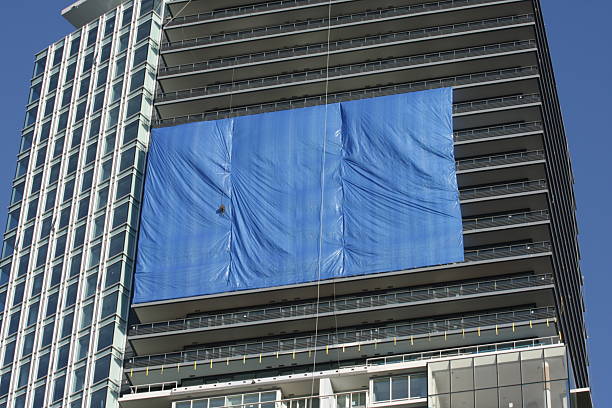 For 50 years Marson Industries has provided thousands of HIGH QUALITY, LOW COST TARPS & COVERS for use in the Construction, Roofing, Builders, Tarp Hire and Make-Safe industries. Our proven 50 year history of trust, reliability and ability to provide high quality Tarps is why we are the first choice for Tarpaulins around the nation. As Australia's leading manufacture, we are able to provide excellent value for money due to our massive inventory of materials. Made in Australia since 1968.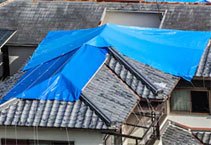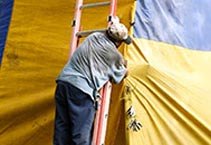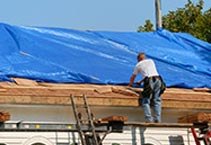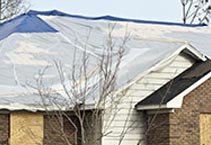 Made from your choice of high quality materials such as: TITAN 680 RIPSTOP PVC, CANVACON PE & COVERSHIELD 9000 our high quality Tarps are made tough!
Covershield 9000 – 330GSM Industrial Grade Poly Tarps
Super Strength/Industrial Grade TITAN 680GSM RIPSTOP PVC (Fire Retardant)
Full Heat/High Frequency Welded Construction
PVC Tarps Have Double Welded/Triple Layer Reinforced Hems
PVC Tarps Have Stainless Steel 316 Grade Spur-Toothed Eyelets (32mm)
Tie-Down Ropes & Anti-Flap Undertie Ropes
Custom Made Builders Sheets & Sub-Floor Membrane Liners
State Emergency Service (S.E.S.) Disaster Tarps & Covers + Humanitarian Tarps
Make-Safe Roofing Tarps & Sheeting
Australian Made and 100% Waterproof, Storm-Proof, UV & FR Treated, Anti-Mould Our Construction & Roofing Tarps will Protect Your Site – AT THE LOWEST PRICE!