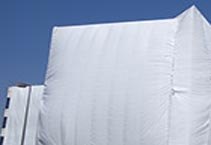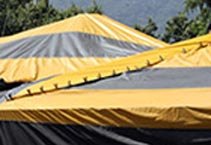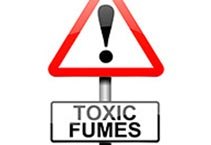 Marson Industries Australia have 50+ years of Industrial Textile Expertise allowing us to provide your company with a quality Fumigant Resistant Tarp that meets the high quality required for safe and reliable fumigation.
Fumigation Tarps are custom manufactured to suit your company's size requirements. Having a correctly fitted fumigation Tarp allows for quicker and easier installation with no fumigant loss.
Not just any company can proclaim to manufacture or sell Fumigation Covers. Specialist fabrication methods and precise textile welding techniques are required to obtain not only a strong seal, but a totally impenetrable barrier to the fumigant gases being used.
The choice of material plays an important part in Fumigation as many Tarpaulin fabrics do not provide an air-tight barrier. Marson Industries Australia have the experience that sets us apart from the rest, which is why we are not only Australia's leading Tarp, Cover and Liner manufacturer, but we are the trusted and preferred supplier to many of the world's largest companies to help protect their assets.
Our large indent of high quality Industrial Textiles sourced from the world's leading mills allows us to provide an extremely cost effective solution for your Fumigation Tarps and Covers.
Take the time to talk with us – the choice to invest in a quality Marson Made Fumigation Tarp will be highly beneficial for your company or organisation.
Our Range Of High Quality Industrial Fumigation Sheets & Tarps Are 100% Non-Permeable.
Fumathene 260V / RPE
Fumathene 306 / RPE
Fumatex 460 / RPVC
Fumatex 610 / RPVC
Titan RT500SCFS