Engineered for Australia's extreme environment – at extremely cheap prices. UV treated bunker covers made from quality reinforced waterproof materials.
Our range of Bunker Tarps are custom fabricated to suit your bunker or storage site. Marson Industries Australia manufactures and supplies a wide range of totally Waterproof, UV Treated and High Strength Agricultural Tarpaulins and Covers to meet your budget and requirements.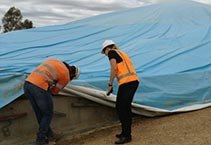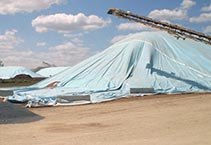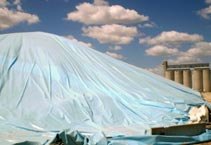 Investing in a quality made Bunker Tarp provides you with peace of mind, on-site storage of your grain for extended periods of time.
Only Quality Materials:
GC610 – Grain Spec Reinforced PVC / 610GSM Ice Blue
CANVACON (Polyethylene)
LANDMARK (Polypropylene)
GROUND SHEET PVC – 400GSM TO 500GSM
GROUND SHEET POLY – 185GSM to 330GSM
Reliable Fully Welded Tarps Made From Engineered Australian & International Fabrics
We Can Supply Your Company With The Highest Quality Tarps At The Lowest Price – Ask Us Today!
Australia Wide Delivery Options Available