HIGH PERFORMANCE & LOW COST is how our customers describe our range of INDUSTRIAL MESH TARPS. Made strong to prevent ripping under pressure and long lasting so you get excellent value for money when you choose a Marson made Industrial Waste & Recycling Bin Tarp. Hundreds of companies around Australia choose our Tarps due to our proven track record of reliability and quick service.
Australian law requires that waste bins be covered when being transported and our tarps comply with this and will stop your load from spilling over the road.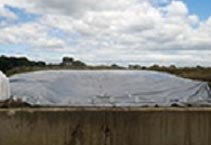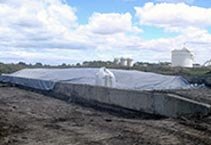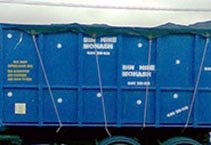 TRUCK MESH 330GSM HEAVY DUTY PVC MESH (TRIPLE STITCH EDGE REINFORCING)
COVERMESH 260GSM HEAVY DUTY PE MESH (TRIPLE STITCH EDGE REINFORCING)
Both mesh options are extremely durable and strong and find uses in a wide range of air permeable truck and waste tarpaulins over rubbish, soil, woodchips, recyclables etc.
Our Mesh Tarps feature:
Triple stitched 900gsm edge reinforcing on all sides – Truck Mesh 330 option
Triple stitched 900gsm edge reinforcing on all sides – Covermesh 260 option
Tie-Down ropes or Rubber Bungee hooks (Optional Extra)
Industrial grade spur tooth eyelets – Marine grade 316
UV treated, Anti-Rot and Mildew resistant materials
Strong & long lasting
Australian made high quality – at the lowest price!
Asbestos & Contaminated Waste Tarps
If transporting dangerous contaminants or Asbestos we offer a fully waterproof option. It's important for these type of loads to be fully covered during transit, so a quality RIP-STOP PVC needs to be used. Because the Tarp is Non-Permeable it offers complete air and water resistance so that no contaminants can be spilled during transit. Our tarps comply with the EPA/Environmental Protection Agency's requirements.